World Record Wolf Shot
Story of the Week WHO'S AFRAID OF THE BIG, BAD WOLF? MamamaMEEE!!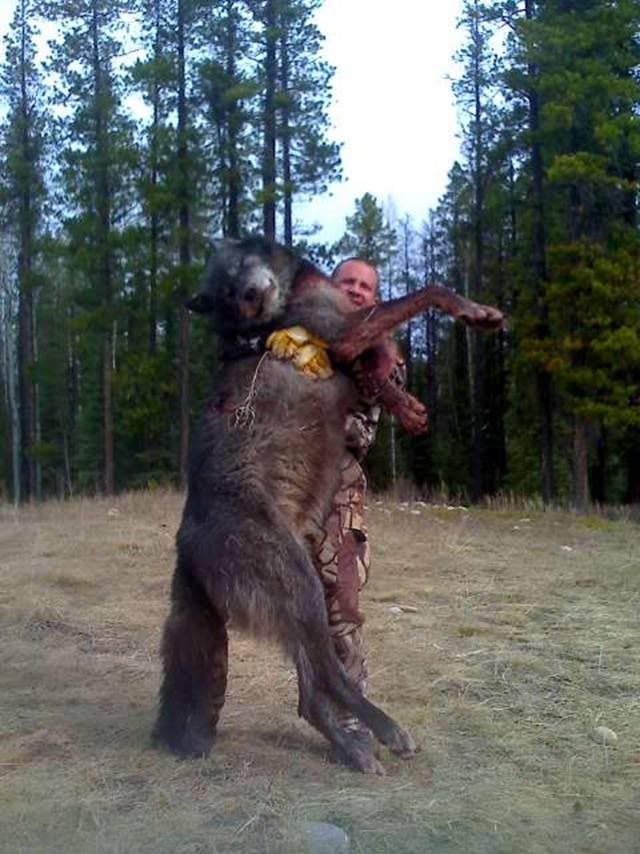 This wolf was shot recently in Drayton Valley , Alberta.which is near
Edmonton about 3 hours North of Calgary. The wolf weighed over 230 lbs
smashing the previous record of 175 lbs. Wouldn't want to run into this
puppy in the woods. Apparently a bear hunter witnessed this wolf chase
off a big black bear at his baiting station..