Good Moose Hunting Vids
__________________________________________________________________________
What a mount
His wife is very understanding, or this guy is single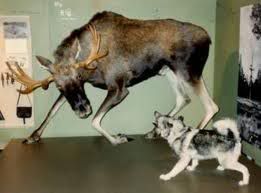 CLICK THE PIC:
*Get the details *Comment on it *Rate the photo *Upload your own photos *Add it to Facebook *Tweet it and more
__________________________________________________________________________
Monster Yukon Moose
Hold on to your hat for this one....75 inch rack!
The moose in the photo is an Alaska-Yukon moose taken by Eric Arnette on September 5th. This is legit, you can look it up on Boone & Crockett's website.
__________________________________________________________________________
ALASKAN CLYDESDALE
Only in Alaska ... This guy raised an abandoned moose calf with his horses and, believe it or not, he has trained it for lumber removal and other hauling tasks. Given the 2,000 pounds of robust muscle, and the splayed, grippy hooves, he claims it is the best work animal he has.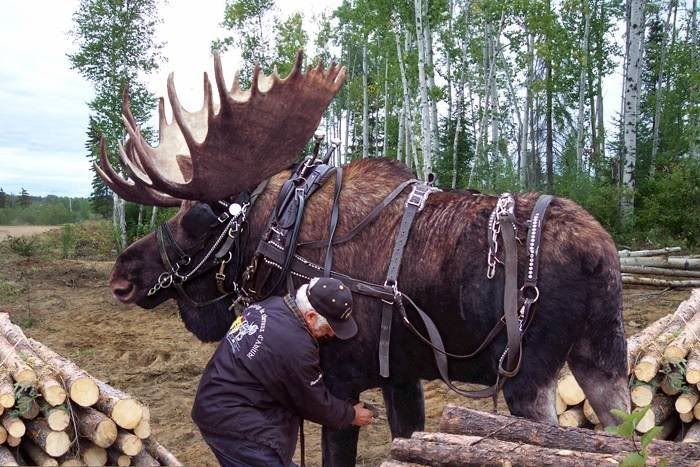 He says the secret to keeping the moose around is a sweet salt lick, although, during the rut he disappears for a couple of weeks, but always comes home. Impressive!
Bound to be someone out there that will raise some issues with this treatment of a wild animal. "If the Moose keeps coming back, what's the problem?"




A Few Moose Hunting Videos to Enjoy